Used Micro Sigma 340 main tandem parachute for sale
Meticulously maintained and in regular use all their short lives in Orange, VA. s. Come by look at the condition and you will see they are a great deal for the price. Always packed indoors out of the sun. There might be two small patches on the main parachute- this is my general disclaimer just in case I overlook a patch when I write these descriptions. There have been no major tears in any of our tandem parachutes for years.
Email Us
with any questions.
We can usually ship in two working days of when we get a bank verified wire transfer or cash, or 2 weeks of when we get your Postal Money order or personal check. No Virginia sales tax if we ship to states other than Virginia or out of the US. Not responsible for import duties or VAT's. Shipping cost is not included. Shipped with the seal removed but ready to go to work for you after your rigger inspects and repacks! Email Us with any questions. It seems our reputation for selling great quality slightly used tandem and student parachute systems has gained the trust of buyers in the skydiving industry. As I typically buy and sell 6-9+ of complete rigs every year, we have zero tolerance for any risk involved in the sales transaction.
Include a note reminding us what you want, your complete address and phone #. Shipping to a business address where there is someone there during the day usually works well.
---
Fun to fly 340 MicroSigma-II main parachutes with Vectran lines for relatively light toggle pressure. Please note that while they are in many ways better than the old spectra lines, Vectran lines tend to look more worn than spectra having the same number of jumps.
Updated 04/21/2018:
Spare MicroSigma 340 main parachute only
Just relined with Vectran. Manufactured May 2007, but only about 350 jumps,
since it is primarily a spare, standing by patiently on the shelf. Red/White/Blue,
Ser. 753, $3,500 USD, ready to go to work for you.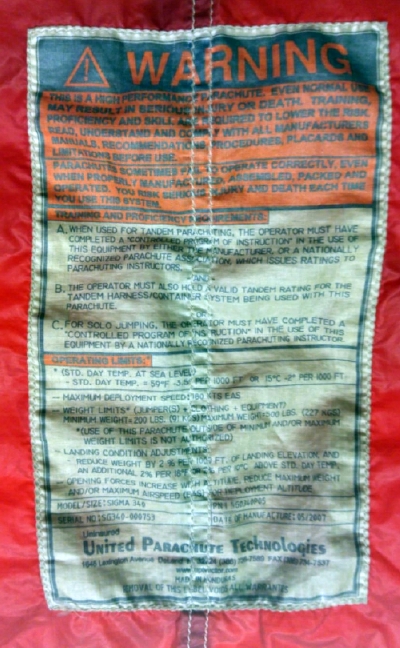 UPT Microsigma Main Parachute, just relined with Vectran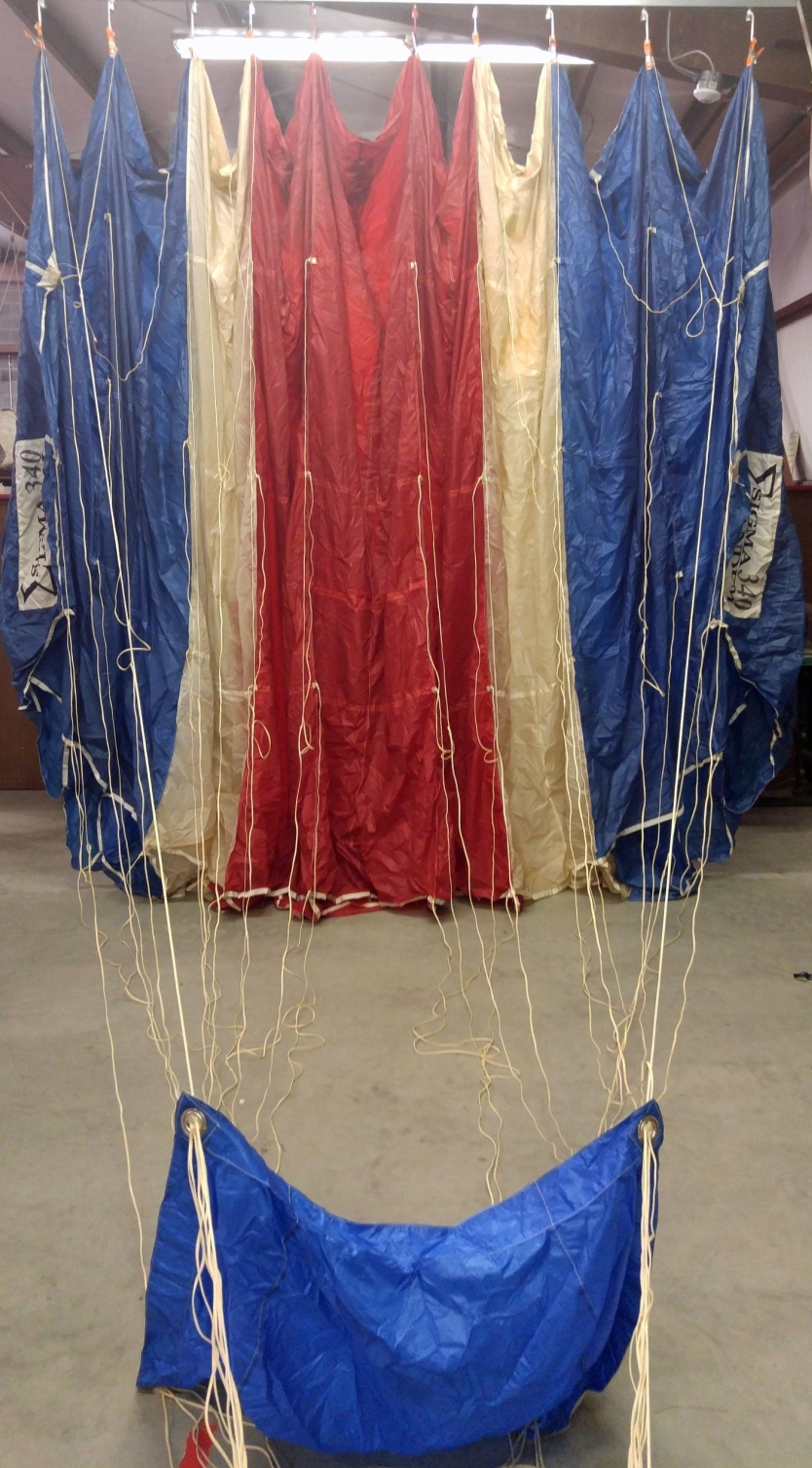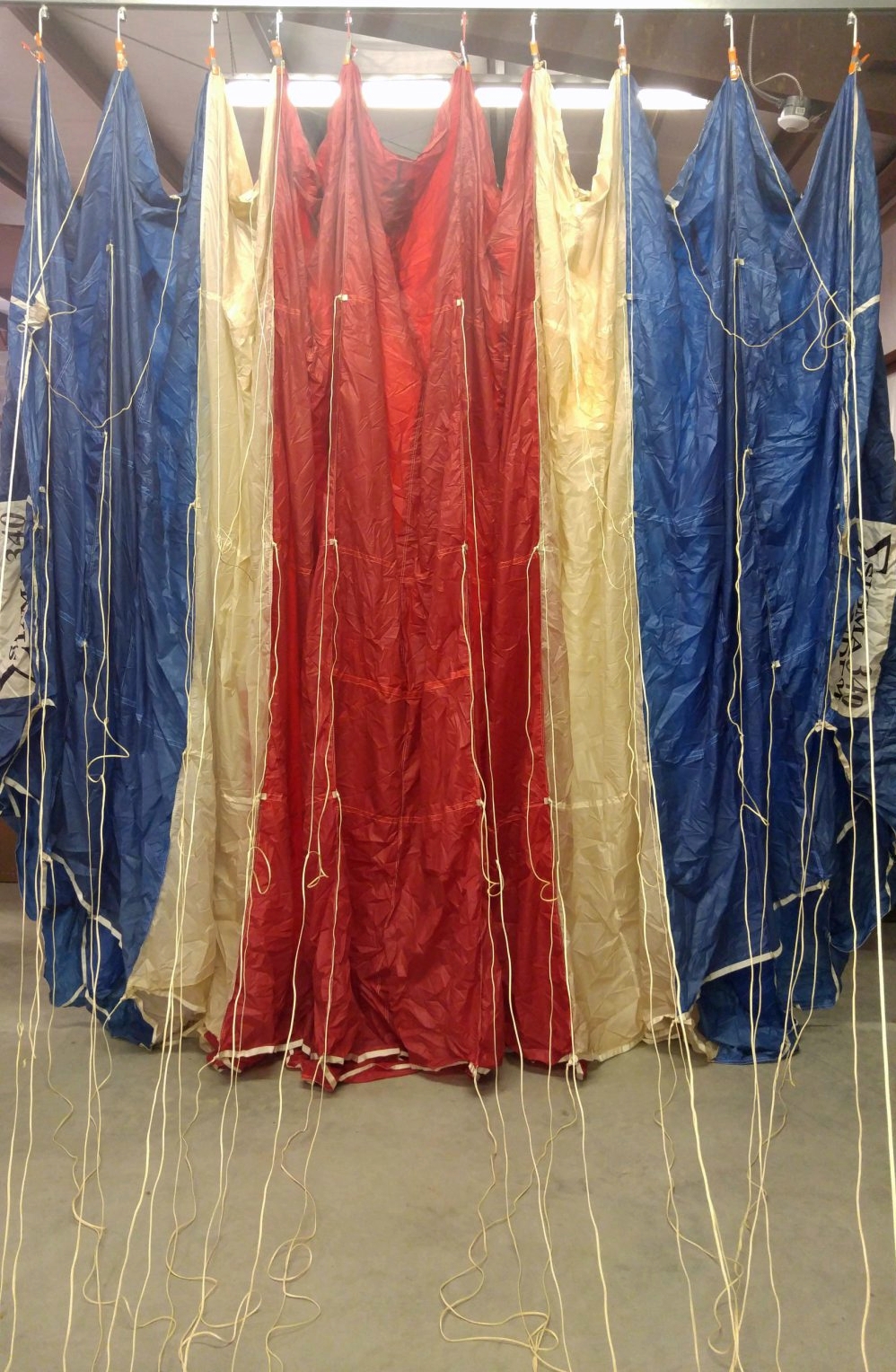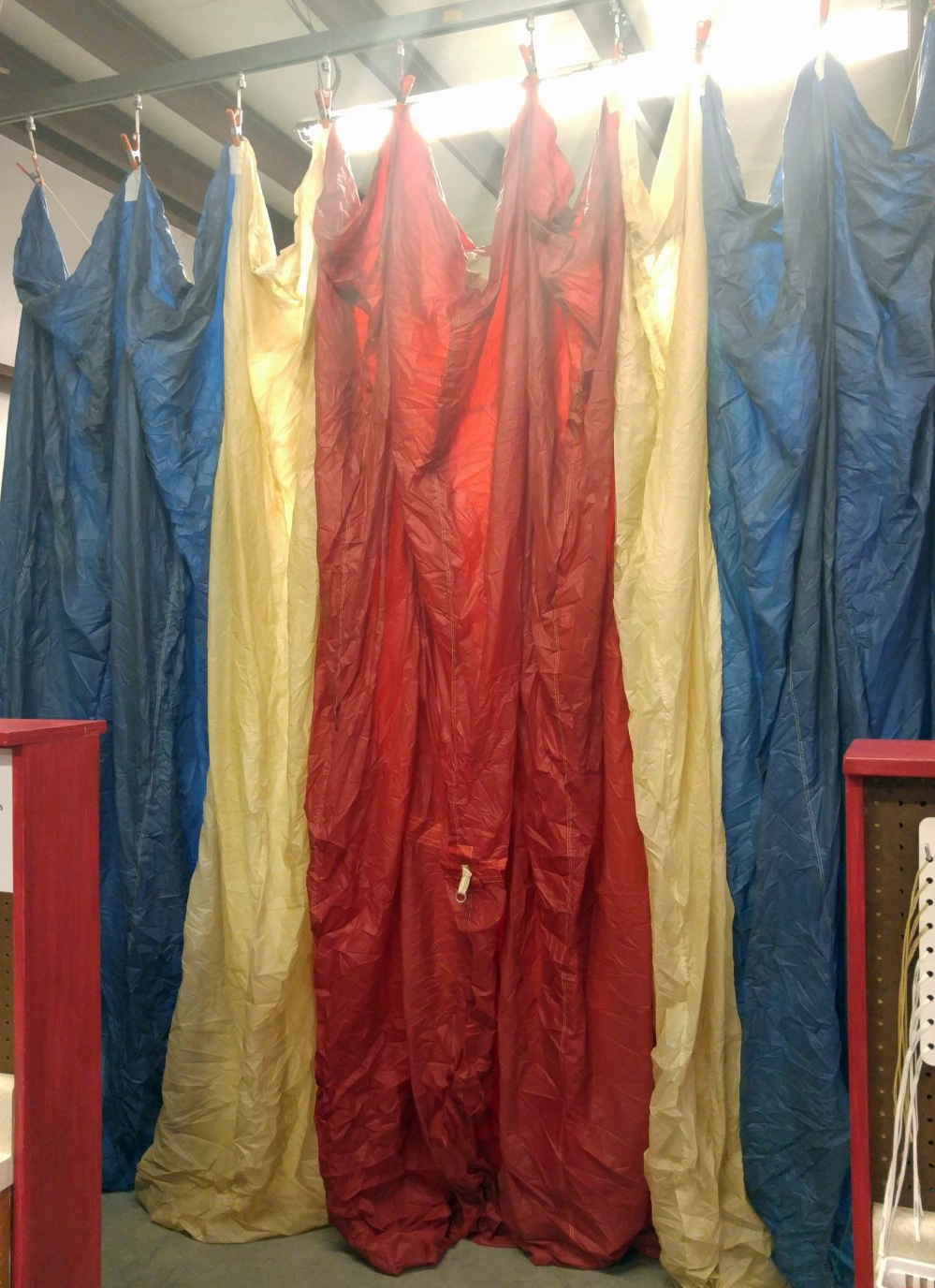 Email Us to be on our notification list for when we have more good used rigs available.